Frequently Asked Questions
More Vegan & Plant Based Information
Get more information on how going vegan can help your health, the environment and of course our animal friends.
How can I give up dairy meat?
Many people are able to start out by going meatless for a meal. Try a black bean burger or a hearty vegetable salad for lunch or dinner. Veggie subs and spaghetti with tomato basil sauce are just amazingly simple and delicious. Another trick is to try out a few of your favorite recipes with plant-based ingredients and build from there. What helped me to continue eating vegan while I was exploring replacement recipes and meals, was the multitude of vegan products available. Lucky for me, I also live near a few markets that have delicious vegan prepared foods! Start where you are and build to where you can sustain a life-long change. There are many replacement products recommended for taste on our Packaged Foods page that can help to replace cravings and fill in the gaps while you figure it out. Use these temporarily to make the initial changes, while you explore wholefood recipes that will become staples and support your health for the long term.
HOW TO GO VEGAN
HOW TO GO VEGAN ( IN 3 SIMPLE STEPS)
How do I get enough protein?
Most americans on the SAD (Standard American Diet) get more then enough protein without even trying. Excess protein is not good for our bodies and can contribute to the many diseases present today. Protein is in all vegetables and just by eating a well vegan balanced diet, protein needs are adequately met. We're small animals so we don't need oversized protein portions. Find out all you need to know about your protein needs by visiting these sites:
THE PROTEIN MYTH
Physicians committee for responsible medicine
HOW MUCH PROTEIN DO WE NEED AND WHERE CAN WE FIND IT ON A VEGAN DIET?
PROTEIN AND THE VEGAN ATHLETE: ALL YOU REALLY NEED TO KNOW
Where do vegans get pro and prebiotics?
Probiotics for vegans are mainly from fermented foods, like sauerkraut, kimchi, tempeh and miso, and some vegan diary alternatives are fortified with probiotic strains. There are also vegan supplements available.
Prebiotics which work with the probiotics are in many plant-based foods such as vegetables, fruits, nuts, seeds and legumes. Find out more below.
THE 10 BEST PROBIOTICS FOR VEGANS
WHAT PROBIOTIC FOODS SHOULD PEOPLE EAT? (LIST WITH 19 PREBIOTIC VEGAN FOODS)
WHAT ARE PROBIOTICS AND PREBIOTICS?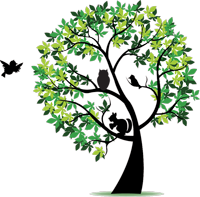 Getting enough B12
By taking it in supplemental form. Fortified plant products (like milks or nutritional yeasts) have B12 but it is currently recommended to take a high grade supplement in order to to get enough. Previously, many sources have recommended taking the methylcobalamin form, but more recently, recommendations for cyanocobalamin are being recommended since this form has been studied most and is more shelf stable. View the video on this page where Dr. Greger talks about B12 supplementation.
Ironically...
Ironically, the B12 you think you may be getting from eating animals is from what the animal has eaten, it's not innately in the animal. Find out more about B12 and how to supplement below:
12 QUESTIONS ANSWERED REGARDING VITAMIN B12
Center for Nutrition Studies
(see 5/2018 update on How much B12 should I take?)
METHYLCOBALAMIN VS. CYANOCOBALMIN:
WHAT'S THE DIFFERENCE?
Meat and dairy studies
Always, always follow the money. And always look at the scientific results. Big ag, pharma and the food industries all want you to stay uninformed and sick so they can continue to make billions from your lack of health. Many diseases like obesity, diabetes, heart disease, cancers etc. are by-products of unethical industries that only care about profit. SAD (Standard American Diet) foods are not only addictive, but many processed foods contain harmful ingredients for the sake of profit.
Read about GMOs on our Controversial Stuff page and take the time to watch one or more of these recommended documentaries. It could save your life or the lives of those you love. At a minimum, watch Dr. Neal Barnard 's (President of Physicians Committee for Responsible Medicine (PCRM)) interview, in the Debunking What The Health Film video to understand the marketing of unhealthful foods.
Healthy vegans
Eating a whole food plant-based (WFPB) diet, is the best way to eat and support your health as a human. Many people can still eat unhealthy while they don't eat meat and dairy. Lots of processed vegan junk food often will contain loads of oil, sodium, sugar and highly processed ingredients.  Bottom line, you give yourself the best chances to support your health by eating the healthiest, minimally processed whole foods.
New Lancet Study: Poor Diet Leading Cause of Death and Disability Forks Over Knives
FORKS OVER KNIVES
The Ultimate Summary of the China Study: Here's What You Need to Know Well and Good
WELL AND GOOD
Plant–based Diets
NUTRITION FACTS
Documentaries that will change your life
10 HEALTH FOOD DOCUMENTARIES THAT WILL CHANGE YOUR LIFE
Getting enough calcium
Kale and broccoli are some of the best ways to get enough calcium. Although dairy contains calcium, it also includes toxicities that do more harm than good. Get more information about calcium needs and the best way to eat & absorb it in a vegan diet at LiveKindly and at The Vegetarian Resource.
Factual studies
Always look at the scientifically proven evidence. The China Study has never been scientifically disproven after 50+ years, because the unequivocal evidence from  multitudes of human case studies, continue to prove the undeniable relationship with diet, human health and disease. And ironically, it didn't start out to prove what it did. It was not mainstream news for all these decades, because it went against the industries that needed to keep it hidden, simply for profit. Do yourself a favor and watch the films and read the books we have listed. As with any information you learn, look at the source and the intention of the authors. Marketing is a powerful venue and is only done to sell products or services for financial gain – period. Fact-based, scientifically proven information that supports your health isn't a hard-sell. Be your own best advocate. In any case, try a wfpb diet and see if your own health improves, as with the thousands of people who have reversed their illnesses have done. No pharmaceutical has cured diabetes, but a proper wfpb diet has.
Non whole food products
We know first hand for many of us it can be difficult to go from the SAD to a WFPD. The vegan products can help with the transition. These products can help with old cravings. As you find and incorporate more wholefood recipes into your meal rotation, before you know it the ratio of wholefoods will naturally become what you start to crave more of.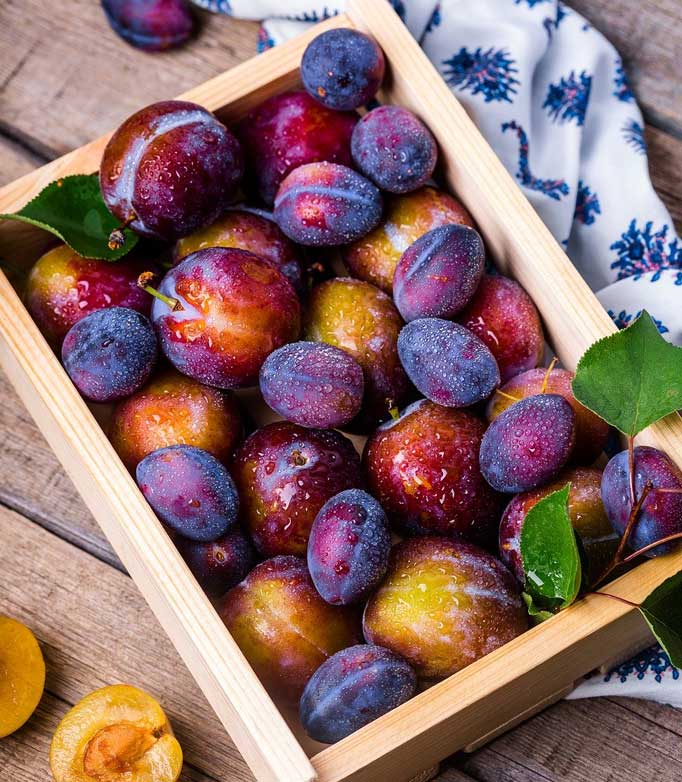 Why Vegan?
The Vegan Society
Mercy For Animals
Food Empowerment Project